REMODELING CONTRACTOR MARKETING
REMODELING CONTRACTOR MARKETING
6 Proven Strategies For Growing Your Business
1- Looking For A "Profit Funnel?"
Finally, methods to attract new customers that you can control.
2- Can You Handle 20%+ Growth
If you're serious about seeing your business grow, you need this info.
3- Not Theory,
Marketplace proven solutions you can implement, with easily tracked ROI.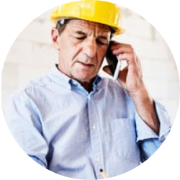 Stewart Bodine, SWB Remodeling
"The Click to Call program is crushing it. More than 50 calls again this month!"