PUT THE
"3-PAK"
TO WORK IN
YOUR BUSINESS
Secure MORE Customers and Dominate Your Competition with These Next-Level Strategies
PROVEN MARKETING STRATEGIES THAT WORK
Studies show that Remodeling Contractors with a great digital strategy can average up to 200% increase in new customers! The average return on investment?

308%



We have a complete digital blueprint for your success. We call it our "3-Pak."
We take the three marketing strategies that have been proven with more than 80 remodeling contractors and putting them to work for you. They are Retargeting, Reputation Marketing, and Paid Traffic.



At Remodeling Contractor Marketing we understand that you're looking for a digital partner that can help your remodeling company grow. We're here to help you implement the right strategy with the perfect execution every time.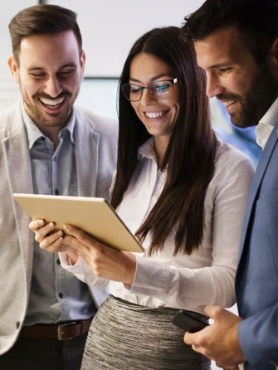 THE TOOLS THAT WILL SET YOU APART FROM THE REST

Paid
Traffic
Drive more ready-to-buy traffic to your website. Find your dream customers online with our killer
traffic strategies.

Website
Retargeting
Capture 100% of your website visitors after they've left your site, and convert them into customers. Learn more about our 10X retargeting strategies.

Reputation
Marketing
Get stellar reviews and blow away your competition. We'll teach you how to manage and market your 5-star reputation.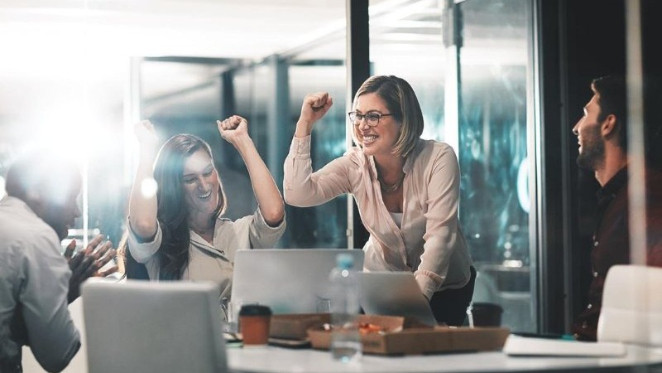 We understand that you're busy running your company.

​​​​​​​You don't have time to learn digital - you just want more customers and a marketing agency that has your back.

At Remodeling Contractor Marketing, we deliver the nation's best conversion rates in the remodeling industry. Our team completely understands your business model, what your customers are looking for and how to drive them to your website and into your office.
CALL US TODAY: 877-978-2110
ACT NOW.
Call Us For a Free Strategy Session!
Listen To What Our Clients Say…
Because It's Our Clients That Matter Most

"Our business is up 17%"
Lance Varell
​​​​​​​
"I hired RCM to do some reputation work, but they've done so much more. They gave me a full re-marketing strategy that is generating new prospects every week."


"More jobs, holding our price"
Helen Perkins
​​​​​​​
"There has to be at least 20 other remodeling contractors in our area, some really cutting price. Since we started the PPC program we are getting with homeowners faster and can show our value."


"New customers from Video"
Clayton Parrish
"The series of review videos that you produced for us have helped bring in new customers. We've had several home owners tell us that it was the video of past customers that made them call us."

Boost Visits To Your Website With Our High Converting
Paid Traffic
Looking for more customers who will convert, convert, and convert?

Our team has managed paid traffic campaigns for more than 80 contractors and almost $5 million in ad spend. We know how to write proper ads and build powerful landing pages that convert.

Our proprietary paid traffic strategies are strategically targeted to bring more customers to your company as soon as possible.

We offer this program to just one contractor in a market area so we're not competing against ourselves.

Find out if your area is available today.




Position Yourself As A Market Leader With Reputation Marketing Strategies
Bury Your Competition With An Onl

i

ne Reputation That Steals New Customers.

87% of customers regularly use online reviews to make a buying decision. You need to give customers a reason to choose you over your competitors.

We'll help you get more reviews, manage the bad ones, and market your 5-star reputation to send customers flocking to your door.
Capture 100% Of Your Website Visitors With Retargeting
Want more website visitors to convert to customers?

Our proprietary 10X retargeting strategy, can capture over 97% of your website visitors who leave your site without taking action.

"Retargeting is the only marketing strategy that makes all of your other marketing more effective!"

Our expert industry report will tell you all about it!
Learn About Our 10X Retargeting Strategy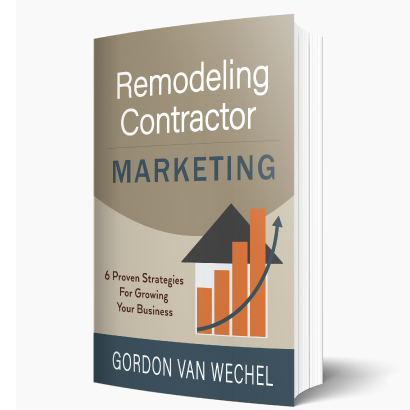 Learn Six Proven Strategies for Growing Your Remodeling Business
FREE--JUST PAY $6 SHIPPING
Who We Are:
Nobody Knows Remodeling Contractor Marketing Like "Remodeling Contractor Marketing"
Since 2003 our parent company, The Alchemy Consulting Group, has helped small business owners in everything from boosting traffic to premium video content, building websites to social media. The expertise we have developed over those years coupled with our unique approach to marketing can make a difference for your company in as little as a few days or weeks.

Remodeling Contractor Marketing was started because we have successfully worked with so many contractors we have developed a "turnkey" program that focuses on just three strategies: Pay Per Click, Retargeting, and Reputation Marketing. These three programs work synergistically to drive traffic and make your company the obvious choice for someone looking to remodel.

Perhaps most important, every month you get a comprehensive report of exactly what your marketing investment produced. No more wondering if you're wasting money...you'll know the ROI! Let us worry about finding your new customers so that you can focus on your remodeling company.

Oh, one more thing: no long term contracts. Give us three months. If we prove ourselves it's just month to month after that. If we don't, fire us.
CONTACT US TODAY AT 877-978-2110 TO LEARN MORE ABOUT OUR
5 STAR EXPERIENCE.
LEARN ABOUT OUR
3-PAK
MARKING
SYSTEM


Get More Customers
and Better Jobs!
Meet Some of Our Incredible Team:
Passionate And Driven Marketing Professionals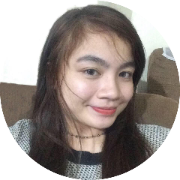 Jinger Bernabe
Client Support Services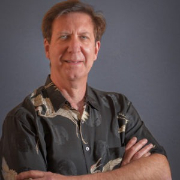 Gordon Van Wechel
Founder, President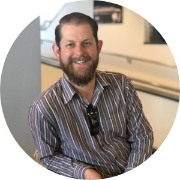 Scott Kessig
Paid Advertising Manager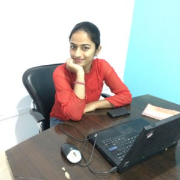 Gurjit Dhiman
Paid Advertising Manager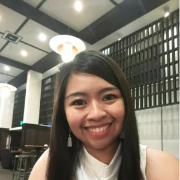 April Arales
Client Support Services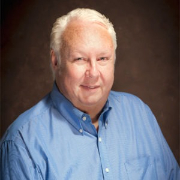 Jim Hudson
Business Development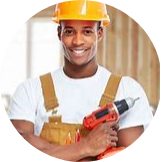 John W
​​​​​​​

"...we've had our calls increase by almost 20%..."




CALL US TODAY FOR A FREE QUOTE 877-978-2110
Frequently Asked Questions
Aren't all digital marketing firms basically the same?

Absolutely not! Most are 'generalists' who work with anyone and everyone, never really understanding the unique needs of particular business niche. As a result they offer a wide variety of strategies hoping something will work.

​​​​​​​You should be looking for a specialist in Remodeling Contractor marketing that has a proven track record of attracting new customers. Any claims should be backed up by data showing where traffic and leads have increased over time. You want a marketing firm that's 100% accountable and transparent in how they'll help.

What do mean when you say "Retargeting makes all of your other advertising better?"
You have spent a lot of money trying to get people to come to your website.

No matter how good that site is, the reality is that 96% of your visitors will leave without taking action. Retargeting is the way to keep your brand in front of those visitors as they continue to search the Internet. Your ads will bring them back to your website or to a relevant landing page, giving you another opportunity.

​​​​​​​That is why Retargeting makes your other ad spend more effective.
I tried Pay Per Click, it was expensive and didn't seem to work.




Search engine paid advertising is not like putting an ad in the paper. It is a complex process that requires a lot of time and attention to create and test a series of ads. Without building and testing several landing pages, specific to each ad set, you are wasting time and money.
Our PPC ad managers have years of experience and have manages millions of dollars in ad spend. Plus, we've worked with many contractors and have tested thousands of ads.

We know how to deliver customers!